From Thunder Bay Bandwiki
D.E.A.D.
Years active
2005-2010
Genres
Punk / Thrash / Metal
Associated bands
ArseniK, The Rots "ArseniK]], [[The Rots" cannot be used as a page name in this wiki.
Associated venues
Disgraceland , Black Pirates Pub , Kilroys , The Office , Pier 61

"Disgraceland]] , Black Pirates Pub , Kilroys , The Office , [[Pier 61" cannot be used as a page name in this wiki.
"ArseniK]], [[The Rots" cannot be used as a page name in this wiki.




Website
http://www.myspace.com/arserot

"Disgraceland]] , Black Pirates Pub , Kilroys , The Office , [[Pier 61" cannot be used as a page name in this wiki.
"ArseniK]], [[The Rots" cannot be used as a page name in this wiki.

Current status
Hiatus
D.E.A.D.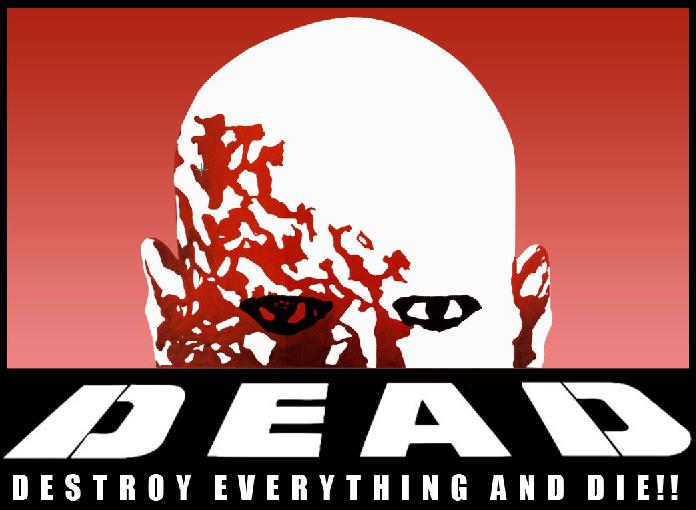 Members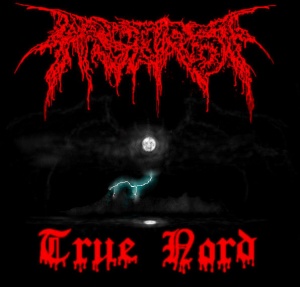 Last known line-up
Former members
Biography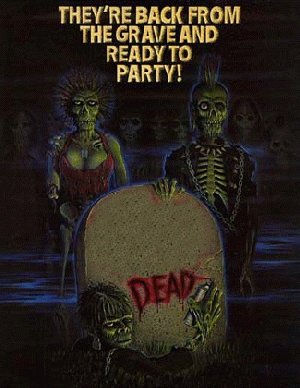 D.E.A.D. was a local Thunder Bay band consisting of 5 members who play fast music with metal/thrash/punk influences.
Originally called ArseroT, D.E.A.D. was formed in early 2005 when two bands, ArseniK and The Rots, both found themselves going on hiatus due to Kyle (Rots) leaving the country and Dennis (ArseniK) becoming a trucker. The remaining members decided to form a new musical entity and named it after a split ArseniK and The Rots had released a few years prior... thus Destroy Everything And Die was born.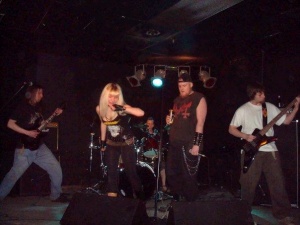 At this point, the initial line-up consisted of Ed (vocals), Quill (vocals), brothers Turner (drums) and Spencer Mackinnon (guitar), and Ryan Boone (guitar). After playing their first show at Disgraceland, a local venue run out of a house in Port Arthur, Ryan was unable to proceed playing with the band. Realizing that they needed someone to fill the empty space, Zak Bowler (bass) offered to join the band. Spencer got Zak up to speed with the then-current material and afterwards, played their second show at Disgraceland.
Instead of just playing at Disgraceland, the band knew that they needed more exposure. D.E.A.D. wrote fresh new material and started playing at the local bars in the Port Arthur downtown core. On October 31st 2009, the band played The Hunger Cabaret v4, a Halloween-themed event spanning across 3 bars. D.E.A.D. has also opened for bands such as Goatwhore, 3 Inches of Blood, Toxic Holocaust, UK Subs,Cattle Decapitation, Fuck The Facts, Neuraxis, Fatooth, , Wolven Ancestry, Woods of Ypres, The Ripcordz, Mudlark, Hardcharger, Rusted Dawn and many more.
D.E.A.D. played their last show at Kilroys and opened for Hard Charger, Six Brew Bantha and Excommunicated. Ed, Quill and Spencer decided to skip town to British Columbia for schooling/life advancement while Turner and Zak stayed in Thunder Bay. Zak sold his bass gear and switched to drums full time. The recording of the demo happened but was never finished due to time constraints and other bullshit that happened along the way. Eventually it will get mixed properly and will get released...
Due to the move, the band has been put on hold.
D.E.A.D. - L.I.V.E.
D.E.A.D. - L.I.V.E. Download Link
http://www.mediafire.com/?6yjhy6wh2p1y2bx
YouTube
"Last Breath jam" - http://www.youtube.com/watch?v=eMQZ7vem6QI
"Drug Induced Schizophrenia" - http://www.youtube.com/watch?v=NNjSS5b9BNw
Links