From Thunder Bay Bandwiki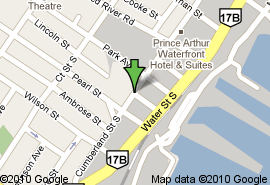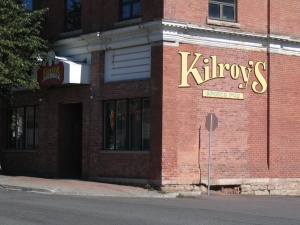 Location
37 Cumberland St S
Gilley's Club
Country-themed. It became Stages after the country rock thing was finally starting to die.
Stages
Operated from 1993-1999, a golden age.
The Beach
Tropical-themed. Didn't really function much as a venue in this period.
Kilroy's
Started out as a sports bar; around 2005 installed a stage in the northwest corner where the merch area is now. Eventually moved the giant television and rebuilt the stage against the south wall where it had traditionally been. Peaked as the definitive venue for mid-large-sized shows around 2007, but declined as the sound system started to break down. In spring 2008, the Black Pirates Pub opened, taking most of their shows, their staff, and their patrons.
Still has some good shows, the sound system was just recently renovated and the emergence of the "Floor Show" has made it a fun place to play for many of Thunder Bay's punk and metal bands.
Future
Kilroy's closed in June of 2012. Rumour is that the new owner wishes to convert it to condominiums.