From Thunder Bay Bandwiki
Eleventh Hour
Years active
Summer 1996 - December 2002
Genres
Rock covers










Current status
Defunct
Eleventh Hour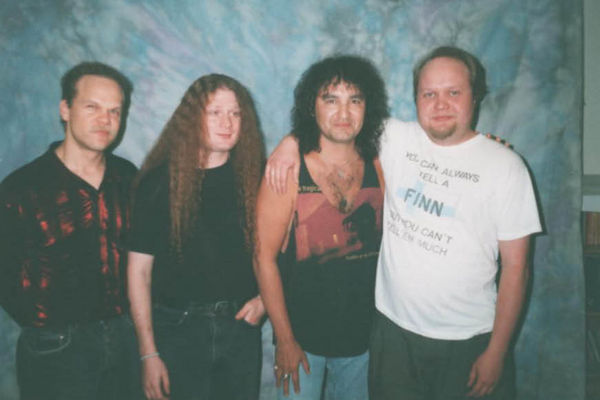 Members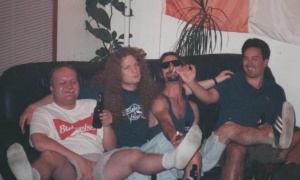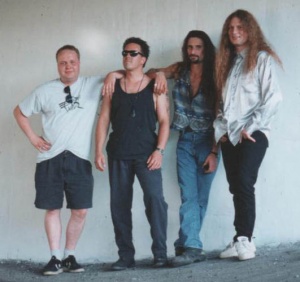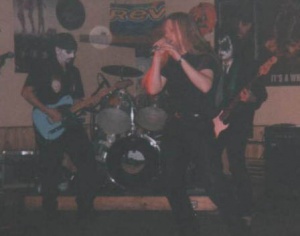 Summer 2001 to Dec 2002 final line-up:
Previous members:
Biography
Eleventh Hour started off as an original band in the summer of 1996. Larry, Jay, Chris and Dan wrote 5 songs and performed them at the LU Outpost as part of a "band wars" type competition. After a disagreement with Larry the band continued with another guitar player named Joe Leonowens. At that point Eleventh Hour became strictly a cover band. Chris left in 1998, frustrated with cover tunes. He went on to form Dead City, 1914, etc. Joe would eventually be asked to leave in 1998 and Larry would step in again. After Larry left in 2000 to play on cruise ships Clint Hamilton stepped in for the final line-up in 2001-2002. For a period in 1998-1999 before Joe left and while Larry was in the band Dave Bonefant would round out the line up making the band a five pc.
Eleventh Hour played shows in Thunder Bay at: The Inntowner, Stages, Warp 9, Scuttlebutts, Roxys, Silverado, The West, Triple Nickel, Brown Street Station, The Wayland, Hodder Tavern, The Office and The Orpheum
Shows in Northwestern Ontario: Fort Frances, Dryden, Atikokan, Longlac, Geraldton, White River, Schreiber, Dubreville, Kenora, Ignace, Kakabeka, Hornepayne and Webequie several times over.