From Thunder Bay Bandwiki
Vocalist/guitarist and songwriter since 1976...aka "Bucky"
Soundtech since 1980
Alive and Well in Thunder Bay...
Bands
Biography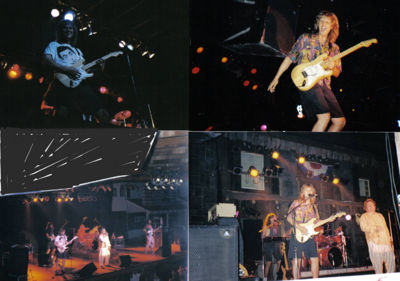 House Soundtech at The Office 1998 to 2001 and The Apollo 2005 to 2006,played and mixed almost every venue in Thunder Bay over the past 42 years including The Landmark Inn, The Inntowner, Stages. Scuttlebutts, The Hodder, The HorseShoe, Bunnys, The Jolly Roger, The Waverly, The Shoreline, The Airlane, The Neebing Inn, The WestFort, The Wayland, The Rockhouse, etc,etc,etc.. Toured across Canada to almost every Province extensively, hundreds of gigs in Northen and Southern Ontario and Quebec.Countless boogies at The CLE and Moose Hall during the 80's, I was on-air by myself as a Radio personality at The Giant 105 FM in Thunder Bay for six weeks during the evening , as part of my placement after finishing my Broadcasting degree in 2013.no-one else has ever been allowed to do that !
I was one of the only Soundmen in the Thunder Bay in the early to mid 80'$...and mixed and Roadied for such bands as Mirage.. Cimmaron ...Aladdin Sane .. Fingertip Vision .. Broken Promise ... Gambler .. Legacy .. Destiny .. Pie in the Sky ... The Love Dudes.. The Negatives ..Xenon... RoadHouse .. Garrison .. Boardwalk .. Jo Mama .... Mclean and Mclean ..to name a few....more to follow....