From Thunder Bay Bandwiki
RED FUCKIN DEVIL
Started late 2001. Coffin nailed in January, 2010.
Members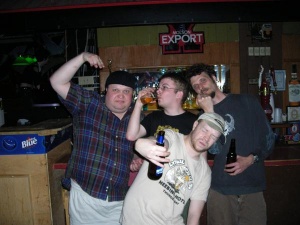 Original Lineup:
Classic Lineup:
Temporary members at one time or another:
Biography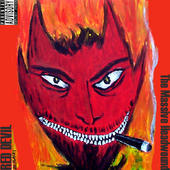 Described as the "Dayglo Abortions of Northwestern Ontario." Heavy, fast, take no prisoners raw punk/metal & rock and roll of the highest caliber. If you like your music fast, dirty, heavy and intense, we're the band for you.
Played at venues like The Apollo, Black Pirates Pub, The Office, Kilroy's, Roxy's, The Inntowner, Disgraceland, etc. We've played shows with such legendary and non-legendary bands as the Mr Plow, Dayglo Abortions, Clorox Girls, The End, Tugnut, Speedway, Faceless Hulk, Sparky, Endast, Wolven Ancestry, Nefaustus Dies, The Wayback, The Georgous, The Observers, The Regulators, Les Taberfucks, Crimson Tides, Red Blanket, The Real Deal, Ripcordz, Mass Grave, Fuck the Facts, Les Taberfucks, Cryptic Torture, Arsenik, D.E.A.D., Rock Truck, Maximum RNR, Mudlark, Annihilation Text, UK Subs, Ab Irato, The Vibrators, Rockets Away, Faty Maty, Defect Defect, The Rots, etc. A lot of great bands so check them all out. Came in drunken second place at some crappy battle of the bands.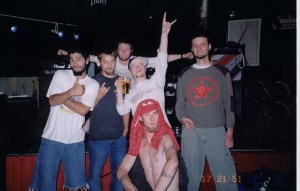 Recorded a few demos and live recordings. Recorded a legit debut release in 2006 (The Massive Headwound) with new recordings of old crowd favourites and a few brand new rockers. Jam-packed with Red Devil live classics that had never been captured on cd. Released entirely for free by MP3. No known CD copies released. Check out our myspace page myspace.com/reddevilrules for a few tracks. Red Devil will be doing a bunch of stuff in 2009 so watch out for it.
Thanks for visiting our bandwiki.
Discography
Links