From Thunder Bay Bandwiki
The Negatives
Years active
1979-1981
Genres
Punk







Notable for
Thunder Bay's first Punk band
Current status
Defunct
The Negatives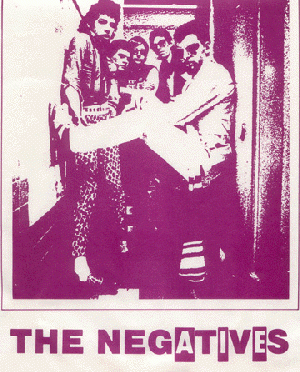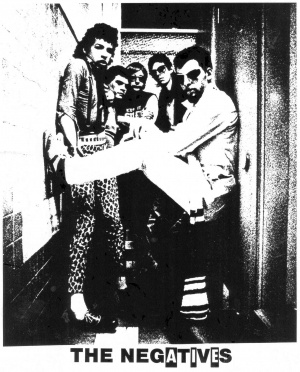 Members
Biography
Played Mother's Day CF Telethon in 1980 Opened for many bands in Thunder Bay, Teenage Head, Goddo, Les Pucks, Harlequin, Deserters and the legendary Muddy Waters to name a few.
Discography
Punk History Canada compilation disc released September 2005 ("Echos").
The Negatives "f/25" is now in print (04/11/05) available at, CD Plus, Apollo Bar and Colosimos Music in Thunder Bay.
Other discs to follow: Live at Bunnys, Live in Wawa, Live in the Soo, Negatives Rock n' Roll, and a second mostly original disc yet to be titled.
Links