From Thunder Bay Bandwiki
WARMAGEDDON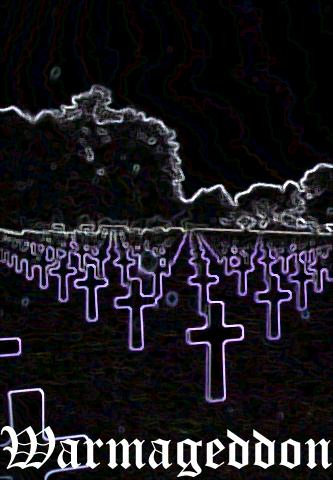 Genres
Members
Biography
Warmageddon was created in the midsummer of 2007 by John Faulconer and Gab Harpelle. With John on guitar and vocals and Gab on bass, they started writing music with an untitled band name. Dave Ramsay later joined the group, adding beats to the already grim and headbanging black metal band, later deciding upon the name Warmageddon.
The Band went on a temporary hiatus after one of the members had a run-in with the law and was sent to jail for a period of time for causing $110 000 in damages to the two churches next to the police station. During his incarceration, the rest of the band awkwardly stood around until he was released on house arrest and they could play as a band once again.
After release, Warmageddon wrote more music and perfected their sound. After a few months of jamming, they recorded their unreleased Demo "Lies" in Gabs basement on tape (Available through Ramsay). Soon after recording, The lead singer of Generals Gathered (a local Doom Metal band) Jason Caron tried out for a vocal spot. Jay was immediately hired, and completed the final lineup for Warmageddon.
Warmageddon played their first show in the Cafeteria of Hillcrest High School, playing and ultimately winning the Schools "Battle of the Bands" (beating out Without The Glory, a well-known local rock band). The reason they were only able to play at a highschool was because the guitarist was still on house arrest and couldn't leave his house past 6PM. After the show, Warmageddon had a strict talking to from a teacher at the school, due to the fact that the last song the band played (a cover of Darkthrone's "Too Old, Too Cold") had numerous "Fucks" and "shits". The band still looks back on that day as the funniest moment of their entire time as a band.
Warmageddons second and final show was at an open jam at the Black Pirates Pub in August of 2008 when John was finally allowed out until 11PM. After which the band turned in their instruments due to both Gab and John moving away from Thunder Bay.
On a cold, stormy Wednesday (Wotan's Day) night in the dead of winter, whilst cloaked in twilight (which was actually a rather nice day, July 21st late afternoon/evening) Warmageddon regained true existence and solidifed their legitimacy by recording a 5 song EP entitled Depredate Consecration. It is currently available streaming at www.myspace.com/warmageddon1 and actual distribution is in the works.
John returned to Thunder Bay in November 2009, and the band reformed under the name KILLYOURSELF keeping some of the old songs.
The Legendary Battle of the Bands show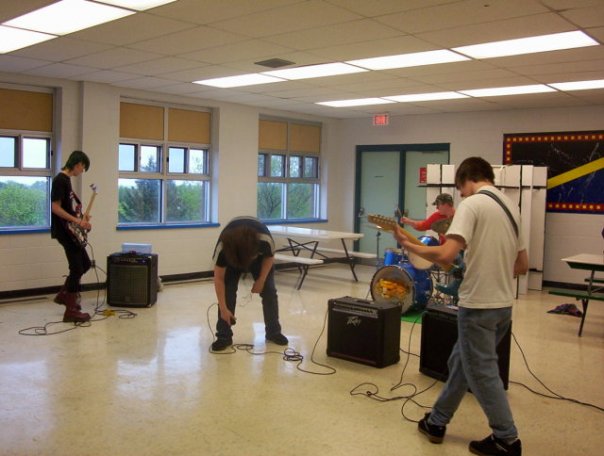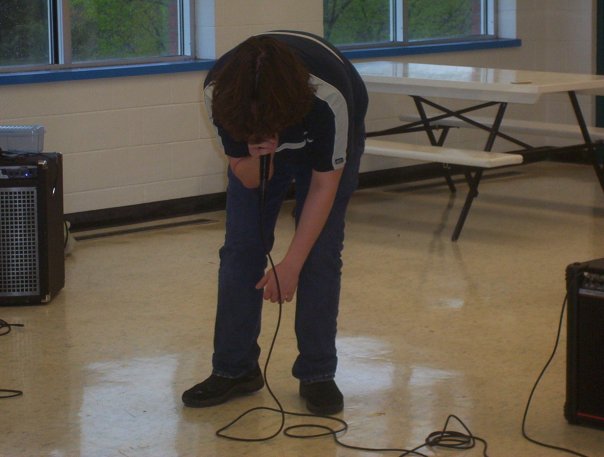 Dave Ramsay and John Faulconer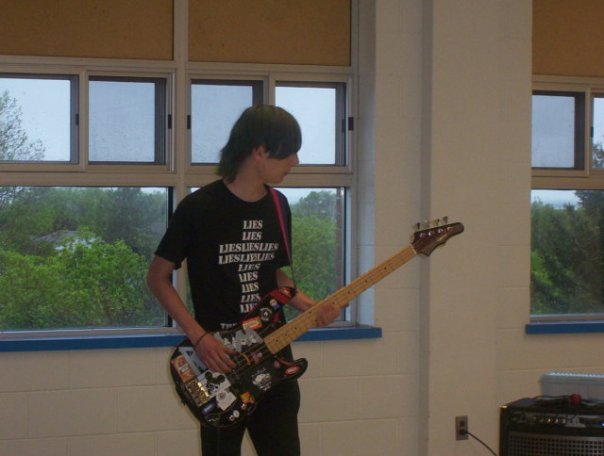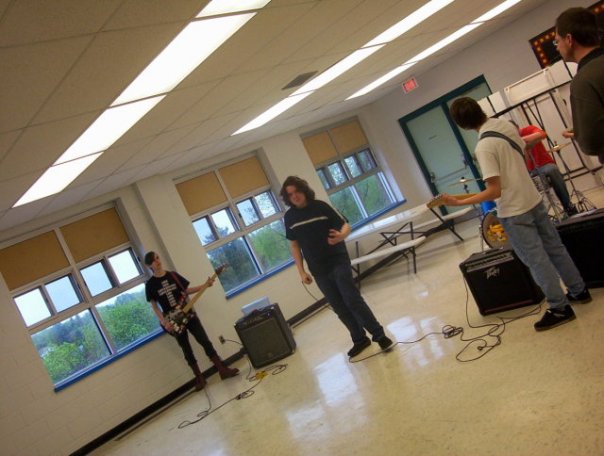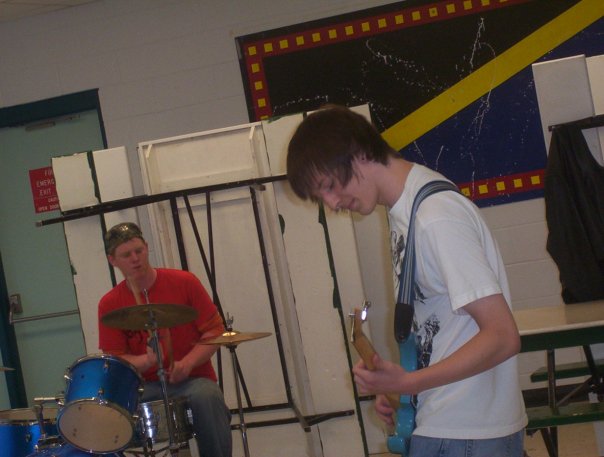 Discography