From Thunder Bay Bandwiki
Wax Philosophic
Years active
2000-
Genres
Hip-Hop










Current status
Inactive
Wax Philosophic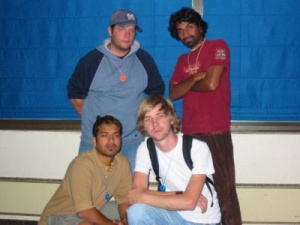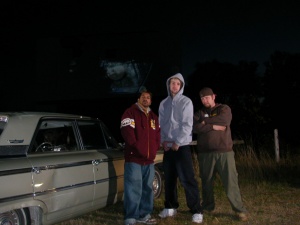 Members
Discography
News
It's been a while since we updated this page, but better late than never. Lots of stuff going on. Reach is in TO, working for a month or so and D-Cyphur is still overseas. Calculated it out, as of mid June, he's been in Thunder Bay a total of 2 weeks since Jan 1st. The CD release party was a complete success. Sold out of discs and more have been ordered. Good News Below!
Check for updates on our page: http://www.waxontheweb.com
Pomesumoe is now complete and was debuted at The Apollo on the 23rd of December, 2004. A sold out show and a solid response from the crowd. If you would like updates on Wax Philosophic's progress, email me droppinillbeats@gmail.com and I'll keep you posted. For example, this Monday January 17th "Pomesumoe" will be infront of the Much Music panel which passes videos so that they get to air, fingers crossed. Also it has been sent off to 4 other stations as well as press kits to ump-teen other notable sources. So, keep in touch, and so will we.
Update*** February 24th, 2005 The video has been airing on Much Music since the 2nd of this month so send your requests to Much via our website under the 'News' secton. There's also a message board in the 'Contacts' section.
Website URL